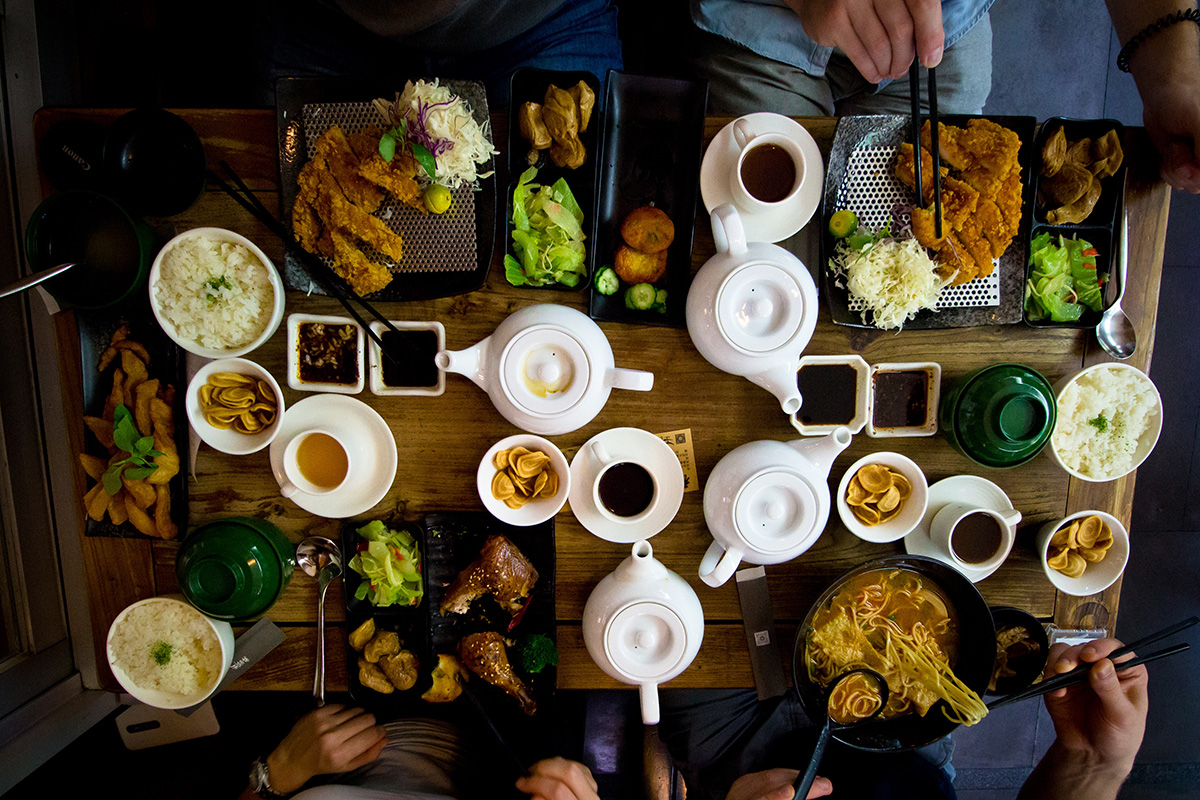 Hosting A Tea Party – 5 Important Things to Remember
When you're fond of drinking tea, you may want to extend that fondness to your family and friends. How? By hosting a tea party! While it might be quite intimidating for some to host the usual British-style tea party, it's something that you don't have to stress about.
There are many different ways to host your own tea party. You can stick to your budget and decide how many you are inviting. You can also start by using the tea set you already have at home, or decide if you want to make it grand or simple.
Either way, as long as you focus on the important points such as the food and tea, then you and your guests will surely have fun. Let's begin with the guidelines!
1. Plan your menu.
Most of the time, a tea party happens from mid to late in the afternoon. You can consider it snacks time, which means that you don't have to worry about serving full meals. The basics are of course your tea, as well as cakes, and pastries.
Tea
A lot of people tend to focus on food but remember that you're throwing a tea party so the star should be your tea. Serving one type of tea is fine, but it's best to have a variety so that your guests have the option to choose the tea they love.
If you have more time, try blending some of your teas with your favorite herbs and spices. However, this needs some practice or mastery beforehand to make sure you get the perfect blend. If you're into tea blending, make good use of it! You can even make it your afternoon activity.
During your planning stage, it's best to come up with a list of teas you will be serving so that you'll know what food is best to pair with each tea. For example, you might want to serve both caffeine and non-caffeine teas because guests have different preferences. Also, think of the add-ons that they might want for their tea such as lemon slices, milk, sugar, or honey.
Finger Food
One good thing about a tea party is that you have so many delicious food choices, most are finger food.
You can start with the most popular – scones! There are several scone recipes you can try ranging from sweet, savory to buttery ones. Don't forget the scone toppings or spread such as lemon curd or clotted cream.
Aside from scones, you also have the classic bite-sized tea sandwiches. Well, all finger foods in tea parties are pretty much bite-sized. You can serve roast beef sandwiches, cucumber sandwiches, egg salad sandwiches, or ham and chicken sandwiches.
You also have the option to add some sweets and savories but see to it that they don't overlap. Just include different flavors, and you should be good. Somehow, you have to find the right balance between the finger foods you serve. Try seasonal fruits, chocolates, madeleines, sponge cakes, cheeses, and crackers.

Other Drinks
If there are kids in the party, it's possible that they don't like tea so reserve a few kiddy drinks for them such as fruit juices and iced tea.
2. Test your recipes.
To make sure that you approve the food and drinks, you can do a test run when making your own recipes. It's best to buy the ingredients ahead and give ample time for preparation in such a way that won't compromise the freshness of the food. If in any case you have no time to prepare and you decide to hire instead, ask if you can have a free taste so that you'll know what to expect come party time.

3. Plan out how many guests you'll have.
Just like any other party, you have to be ready with the guests' headcount so that you won't run out of tea or food during the party, and prepare slightly more than your original headcount just to be sure.
Based on your headcount, you can start sending invites a week or two before the tea party so that your guests can mark their calendar. Handwritten paper invites are cool and have a personal touch to it! But in this day of social media, it's also easier to send e-invites. Either way will work just fine though as long as you make the invite personal.
4. Bring out your tea set and accessories.
You may or may not have a tea set yet, so this one depends on your preference. The most important ones are the basics to brew some tea. Here's a compilation of tea essentials you can check anytime.
Remember to prepare more teapots if you're planning to brew different types of tea to save time and effort.

A tiered cake stand is a common way to present and serve your cakes. If you have one, bring it out and use it. If you don't have one, you can even DIY it! Make your presentation beautiful by adding laces, folded napkins, name signs (to personalize), and Chinaware (if you have an additional budget).
For table setting, prepare a long table and throw on a nice tablecloth. If you don't have a long table, don't fret, any table will do. If you don't have a tablecloth, look for cheap ones in fabric shops. Add flowers in tall flower vases, as well as some scented candles.
If you don't want to go all fancy, you can pretty much DIY everything and save money in the process.

5. Sit back, relax, and enjoy!
There's a reason you are planning, and that's because you want everything to be ready come party time. Your plans may not be followed to a T but don't worry, just focus on having fun with your family and good friends.
Although basic tea etiquette exists, you need not follow it, especially if you're just hosting the party at home. The most important thing is for you to have a relaxing afternoon with great companions. So just chill! 🙂