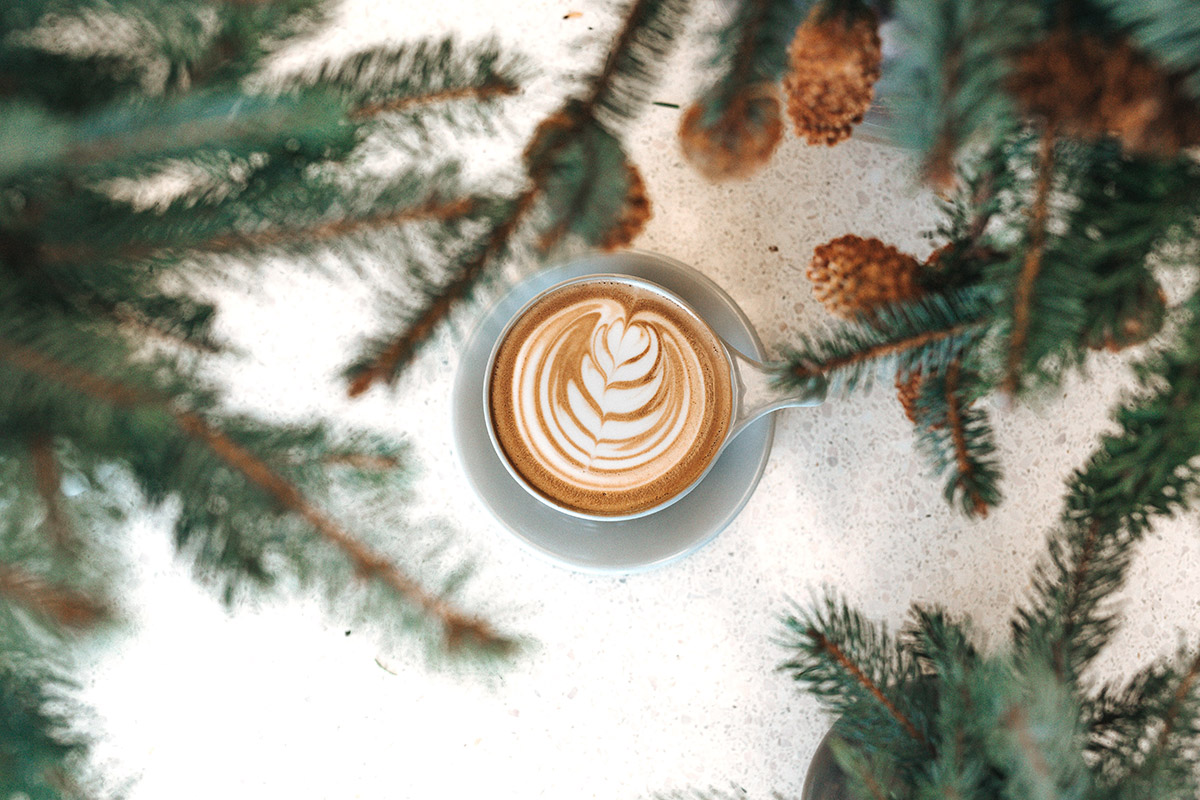 Christmas Coffee Recipes To Give You A Holiday Cheer
Coffee on your Christmas Eve party will warm everyone up to celebrate the Yuletide Season. Coffee on Christmas morning is even better. These recipe ideas will put you in a good mood to enjoy the Christmas spirit this season. Don't forget to make two or more of these to share the love during the holidays.
Red Cup Christmas Coffees by Mike Cooper
Mike Cooper shows you how to make all-time favorite Christmas drinks – Gingerbread Latte and Toffee Nut Latte. These drinks will warm you up this winter season with so much caffeine, spice, and everything nice.
https://www.youtube.com/watch?v=vHxLu88nUCQ
Christmas Coffee Recipe by Whole Latte Love
Morgan shows you how to make a Special Christmas Coffee which is made of brewed coffee and spices topped off with whip cream and garnishes. Yum.
DIY Holiday Starbucks Drinks: Easy Recipes For Christmas Drinks
Want to get your usual Starbucks fix but it's too cold to go outside? Look no further because what you need to make one might be in your home. Check this video out for coffee recipe ideas to warm you up for the holidays.
10 Coffee Recipes For Holiday Season
This tutorial is another coffee recipe video from Whole Latte Love that gives you various ideas on what to make for Christmas. Think of a cappuccino cocktail, espresso martini, white chocolate pumpkin spice latter, snowflake latte, and so much more. And of course, you can satisfy your craving for eggnog this season with their recipe idea.
Coffee Panna Cotta with Caramel Topping
This recipe is so much love in a cup – a smooth panna cotta pudding with a streak of coffee! Adding caramel gives it a delicious twist. Expect some pudding with pistachios and cranberries.
OTHER RECIPE IDEAS WHICH YOU MIGHT LIKE
Christmas Coffee: This recipe has been developed for years, and you can use it as a gift for your kids' teachers, fellow friends, or anyone you want to give warmth over the holidays. You just need to mix some ingredients, and all they need is to add hot water to enjoy this drink!
Eggnog Coffee Punch: A quick and easy drink which you can serve to guests at a Christmas party. Save some ingredients to make some at home, and you can enjoy all you want for the entire season.
Quick Gingerbread Latte: This warm and cozy drink is all you need to make the holidays more cheerful. Feeling down and not in the mood for Christmas? This coffee recipe will lift your spirits up.
Coffee Flavored Liqueur III: When coffee and vodka combine, you'll be in for a treat! You can drink this homemade liqueur by itself, or mixed it in other beverages. You can also pour this into a bottle, wrap some ribbon on top, and give it as gifts. So pour some of the coffee liqueur into a martini glass and enjoy by the time the fireworks shoot into the sky.
Sarah's Frozen Pumpkin Spice Cocktail: This uber-delicious drink is so addictive that you'll make a whole bunch of it over the holidays. You'll need pumpkin spice coffee-flavored liqueur (such as Kahlua), some pumpkin puree, pumpkin pie spice, and good ol' whipping cream.