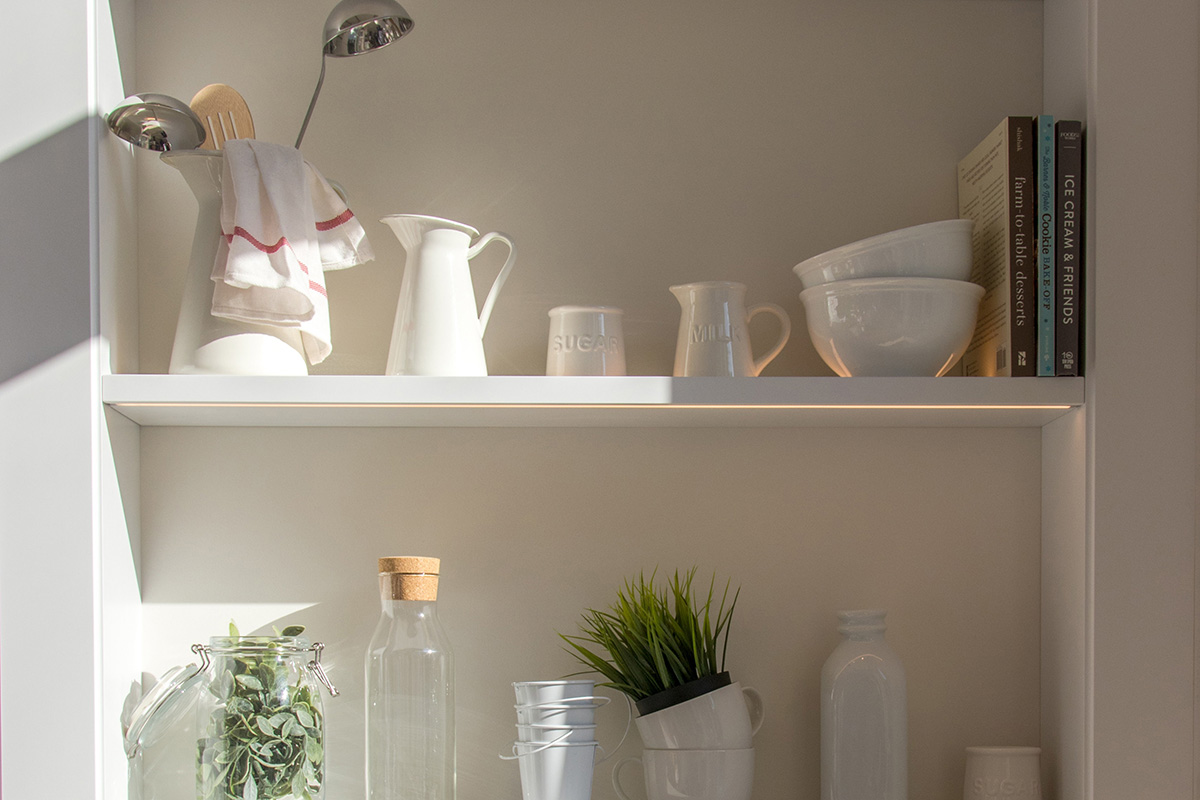 spring break kitchen organization: a guide to cleaning one of your favorite nooks at home
It's spring break! This means seaside parties and nearby travels, hiking and other thrilling adventures, and big crowd festivities.
Or perhaps, shopping sprees, tea and slumber parties, learning a new skill or hobby, and reading for leisure, for you whose personality tends to lean more on being a homebody.

However, don't forget to extend the fun to increasing the appeal of your lawn and curbside through DIY gardening. Make your living room atmosphere more inviting, too, through home cleanup and new interior arrangement.
You'll want to squeeze tidying up and organizing your house in your already crammed spring break schedule. You'll feel good about it afterwards.
Of course, never leave kitchen organization off your spring break home organization to-do list. Your kitchen is one of the segments at home which will need more focus on.
Don't worry! Let's make it easy for you!
Here are simple yet significant pointers to help you out in your spring break kitchen organization. Let's take a look at kitchen cleaning management, arranged per segment.
the kitchen appliances: gas range, refrigerator, dishwashing machine, microwave or oven
For the gas range, refrigerator, dishwashing machine and microwave or oven, the tried-and-tested mixture of white vinegar and water with a little help of baking soda never fails to work. At the ratio of three parts water and one part white vinegar, stubborn stains and grime on your regularly used appliances should be easily wiped off.
First off, take out all the removable plastic, glass or metal parts in your gas range, refrigerator, dishwashing machine and microwave or oven. Wipe each of them carefully with a soft cloth soaked in your blend of white vinegar and water until you completely rid them of grease and dirt. Thereafter, wash them with water and dishwashing paste or liquid and rinse. Then wipe with clean, dry cloth and air-dry completely prior to assembling them back into their places.
The amount of the whole mix will depend on how much you need according to the measure of what you are cleaning and how attached the spills and gunk are on them.
On the other hand, sprinkling baking soda over the specific parts and areas of every one of your kitchen appliances then lightly scrubbing it with a clean, damp sponge should also do the trick.
In addition, baking soda also makes for a great natural deodorizer in your fridge and other enclosed kitchen areas. Simply leave an open box of baking soda in your fridge and cabinets. That should help eliminate any unwanted stinks.
But watch out for the electronic parts! Make sure to have your appliances all unplugged before you start your cleanup! Be careful to not spill liquid over to them, too!
the favorite mini bar essentials: coffee brewing and tea infusion accessories

For your coffee brewing and tea infusion accessories, any regular dishwashing paste or liquid and water should do with our user-friendly and easy-to-clean Kitchables Pour Over Coffee Maker Carafe, Stainless Steel Drip Cone and Teapot with Infuser. You can even just effortlessly put them in your dishwashing machine.

These are the qualities which Kitchables items boast of owing to our promise of simplifying kitchen duties – from coffee brewing and tea infusion to tidying up after enjoying your favorite beverages!
miscellaneous: floors and doors, walls and window parts, sinks
Turn to baking soda and water or white vinegar and water then again for disinfecting your marble floors and walls as well as for cleaning your metal sinks, window glasses and sills.
the storage: shelves, cupboards and countertops
Decluttering your kitchen shelves, cupboards and countertops starts with taking out all their contents. Set all these aside then you can start dusting your compartments clean.
For the marble areas of your countertops, you can always count on our 3-to-1 white vinegar and water mix for cleaning them.
It's then time to check the supplies in your kitchen compartments which you previously put aside. Segregate which ones go to waste and which ones stay. This will save you space and make finding kitchen implements much more efficient.
the other kitchen implements: portable containers and utensils

Saving space is also made easy with our Kitchables glass mugs and cups which all come in sets. Our mugs and cups do not only make washing easy but they also make storing easy. They are shatterproof so you would not have to worry over their clinking on each other resulting in cracks or breakage. They are easily stackable, too!
For storage of coffee, tea, other food and beverage ingredients, while it may be tempting to be economic and pick up empty glass and plastic jars to use for keeping foodstuff, it is not the best practice.
Yes, let's recycle our good old glass cookie jars. However, reserve the idea and intention for other purposes such as arts, crafts and the rest of your home DIY projects.

Don't settle for anything less than the Kitchables Canister. You wouldn't want to sacrifice the quality of your coffee beans and grounds, and loose tea leaves and bags. Plus, you never have to worry over keeping track of expiration when our Canister has a built-in calendar to serve as a reminder of how long the freshness of your foodstuff will stay and when the time to replenish is.
You'll end up saving more with investing in our Canister that also comes with a 2tbsp scoop. It's that one-off, high quality and even stylish metal container that brings a lifetime's worth of benefits and that will live up to this promise.
Allot a Kitchables Canister for each of your cooking and brewing ingredients which you regularly have available by the kitchen countertop. After all, you can never have too many Kitchables Canisters. Every piece will be worth every penny.

Kitchen organization on a nice, laidback spring break will surely be much more fun and creative with Kitchables!
Don't forget to like us on Facebook and follow us on Twitter, Instagram and Pinterest for more kitchen organization ideas. Check out our YouTube channel, too!