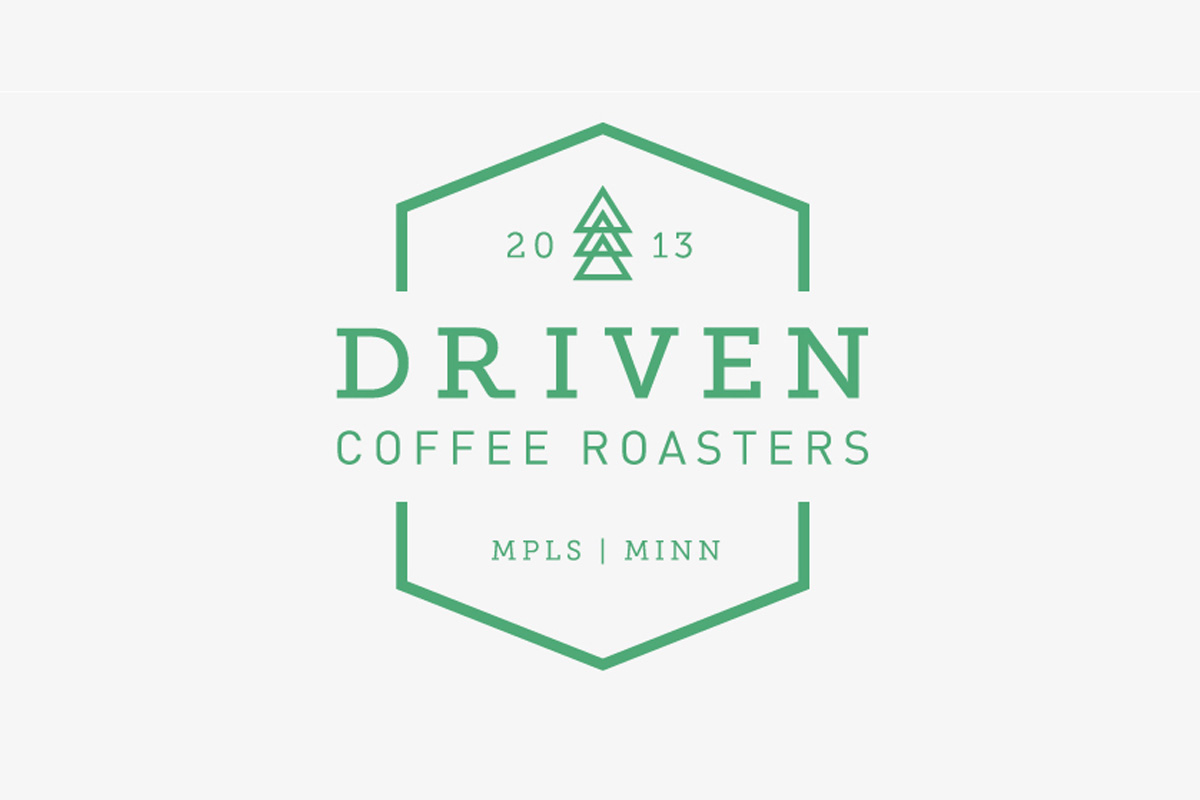 Kitchables tries Driven Coffee Roasters!
These past couple months, we at Kitchables have had the pleasure to be able to run a giveaway with Driven Coffee Roasters, Minneapolis, Minnesota-based coffee roasting experts!
Driven Coffee is a small, passionate team of coffee pros who are deeply devoted to the art and science that goes into putting together the perfect cup of coffee. Their products are all responsibly sourced and roasted meticulously on a vintage German Gothot Roaster, giving them the freedom to control and customize every aspect of the roasting process. With so many coffee options, it's become difficult to select and determine quality roasts. The team at Driven Coffee are clearly devoted to providing their customers with amazing freshly roasted coffee, and we're proud to say they've nailed it.
Although the contest has come to an end, our love for Driven Coffee Roasters continues!
Our team at Kitchables has been so lucky to be able to try 2 Driven Coffee blends these past couple months, and we can confidently say that it's been a hit in the office. Our new friend, Dan from Driven Coffee, was so kind to share with us freshly roasted beans, one Italian Blend, and one French Roast to check out and boy were we ecstatic about it. Receiving the package brought a strong, pleasing aroma to the room that we all look forward to every morning as we routinely make a carafe full for the office.
If you are looking for amazing smelling, better tasting coffee, Driven Coffee is the way to go – if you're not fully convinced… here are our thoughts.
Packaging
Yes. The packaging deserves it's own section because we are a fan. The design of the bag itself is extremely eye-pleasing with their earthy tones and a recognizable logo. This bag looks great on any counter, but not only is it pretty – the bag has great functionality with re-sealable packaging and a Co2 escape valve so that you get fresh coffee every time. Each bag details the roast, region, and process of the blend along with brew instructions and storage recommendations for optimal freshness – so if you're not using an air fresh valve Kitchables Canister for your new coffee grounds, you're still good to go!
Aroma
Oh, the beautiful smell of freshly roasted coffee is nothing short of amazing. And it translates well into the cup. Every time we brewed the coffee in the office (Italian or French roast), the entire office swelled with the coffees perfume. Smoky, earthy notes from the French Roast, with a hint of melted brown sugar and dark chocolate notes, the smell of the roasting process is truly imparted on these beans.
Taste
The French Roast has a great mouth feel, and was wonderfully smooth, with little to no astringency. Each cup had hints of sweetness similar to melted brown sugar. If you're looking for a cup of coffee in the evening, to cap off a great dinner, this is the one you should get! The Italian Roast, on the other hand, was a bit thinner but had a bold flavor. The Coffee had a pleasant smoky bitterness, reminiscent of the roasting process.
Overall, the entire Driven Coffee Roasters experience was a great one, and we're more than satisfied with the amazing coffee from them and recommend that you try it out too! If you own a restaurant, coffee shop, hotel or are just interested in ordering a lot of fresh quality coffee to serve, don't forget to check out their wholesale opportunities!
Thanks again to Driven Coffee Roasters for delicious coffee and another thank you to everyone who participated in our Giveaway contest!