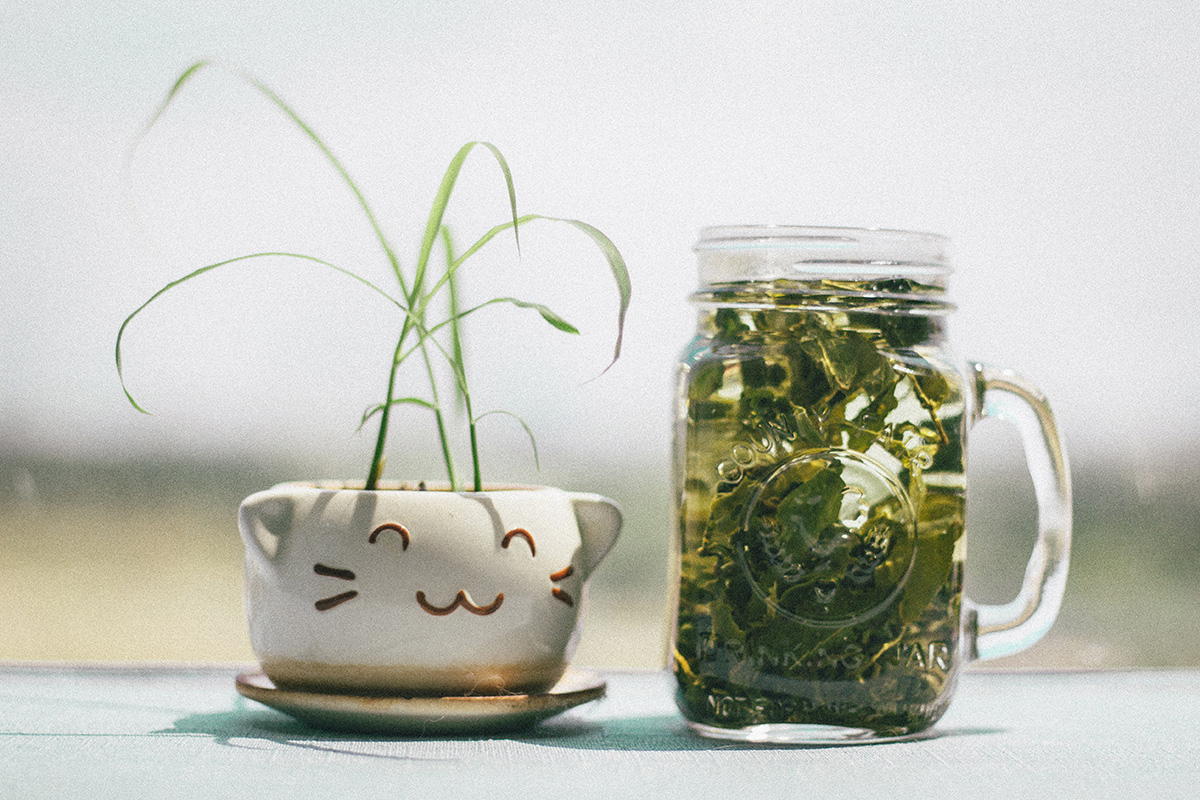 Experience Natural Green Tea Detox the Right Way
Nowadays, there are several popular detox tea plans, commonly called teatox, offered to people who want to do a body cleanse or to those who want to lose weight. A lot of people think that teatox teas are the same as the regular herbal teas or green teas, but the truth is that, they're different. Without knowing the effects of teatox, it may cause more harm than good, so it's always best to be informed.
Although teatox teas are also herbal teas, they are different because they contain laxatives and diuretics that will make you lose waste matter and water from your body. Note: Laxatives are substances that increase bowel movements, and are used to prevent and treat constipation, while diuretics are those products that increase urine production.
Teatox diets are supposed to help rid your body of toxins due to pollutants in the environment. In truth though, the body already has built-in organs such as the liver, lungs, kidneys, skin, and digestive system to help remove toxic substances even without special detox diets. This is why if you don't have issues with your bowel movement, then teatox might just cause a range of side-effects like nausea, vomiting, fatigue, and stomach cramps if you're not careful.
If you really want to reap the best health benefits from tea, it's highly advisable that you stick to natural green tea detox or cleansing instead. Green tea doesn't include additional substances like laxatives and diuretics. It's just pure healthy green tea with anti-oxidants that can help your body fight free radicals.
Green tea is the perfect drink to refresh, rehydrate, and cleanse your system. Incorporate it into your diet for over a few weeks, and you'll see a difference in your well-being.
How to Get Started with Green Tea Detox
1. With green tea cleanse, you can start by drinking premium green tea throughout the day. They say that you can never go wrong with green tea but to keep your digestive system working smoothly, you can start with 2-3 cups of green tea daily.
2. Incorporate green tea to your nutrient-rich diet. Remember to eat natural and wholesome food as these will help your body stay energized and feel less bloated.
3. Exercise! Keep yourself active or in motion while detoxing. You don't have to do heavy exercises when you can't. Light exercises that at least make you sweat daily are good.
4. Choose premium green tea varieties. Strive to get the purest, freshest, and high-quality green tea you can find. It might cost more money than the regular ones, but at least you'll enjoy the flavor and aroma. Research online what's best for you and make sure that the green tea you choose comes highly recommended. Drinking only the best ensures that you enjoy the taste of your green tea as you go about your detox journey.
5. Steep your tea properly. Always follow the recommended instructions from the tea manufacturer. Not steeping properly will compromise the flavor and quality of your green tea. You might end up not liking the taste, and thus, it's going to be a waste of time, money, and effort.
6. Take time to drink your tea. But not so much that it gets cold; just enough for you not to burn your tongue. Appreciate the tea's flavor by sipping gently and slowly. Just relax and reflect.
7. Rest. Part of your detoxification is to rest well. As much as possible, choose a period when you are not stressed, or you don't have a hectic schedule.
8. Release the bad emotions from your life. Along with detoxing your system, it's also best to let go of bad vibes and negative energy. Focus on yourself and work on being healthy. Avoid unnecessary drama and any other things that might put your mood down.
Detoxing with natural green tea is like flushing out the toxins from your system. It doesn't only boost your immune system; it also protects your body from toxic substances.
Green tea has also been known to burn fat and improve metabolism – both necessary to lose weight. Of course, nothing comes easy in this world (or at least on a weight loss journey). You're always gonna need to work on yourself to achieve better health and well-being.
Green Tea Detox Recipes to Try at Home
Green Tea might as well be called a superfood. It has so many nutrients to keep you healthy and active. Although much of the nutrients in green tea are still intact even after processing, you can also try to incorporate other ingredients rich in vitamins and minerals to aid your detox journey.
We found these three easy yet nutrient-rich recipes from Detox DIY that you might want to try to keep your detox more exciting. Just go over the linked article to see instructions on how to do the following:
1. Cleansing Green Tea and Berry Shake
2. Energizing Cucumber and Green Tea Smoothie
3. Hydrating Watermelon and Green Tea Slush
If you want more recipes, Pinterest is a gold-mine of information. There's always something for everyone! But before you decide to follow such recipes, be sure to double-check if all the ingredients are right for you.
With this kind of green tea detox, you don't have to take in harsh laxatives and diuretics that will cause side effects (unless of course you need to and it's approved by your doctor). Most importantly, you don't have to starve yourself. The key is to keep a balanced diet filled with essential nutrients. Also, don't forget to consult an expert whenever you plan to make significant changes in your diet.