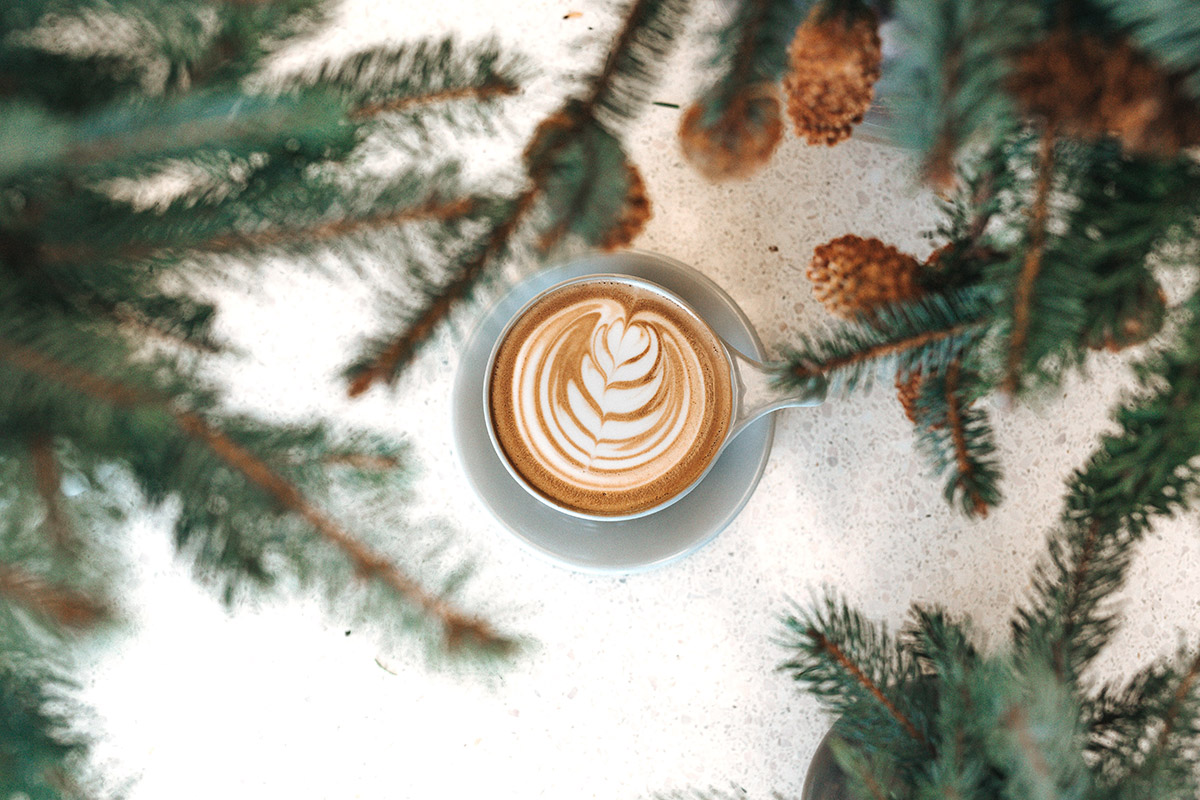 CHRISTMAS GIFT GUIDE FOR COFFEE AND TEA LOVERS
Everyone is looking forward to this time of the year, with good food on Christmas Eve, parties here and there, and people showing their love through gifts. We'll help you choose the perfect Christmas gifts for your loved ones, especially when they are coffee and tea enthusiasts.
Are you ready for a curated list of the best coffee and tea Christmas gifts for your loved ones? Here we go…
FOR TEA LOVERS
TEA GIFT SETS
Organic Matcha Green Tea Powder (Culinary Grade) – Have your own mini (or perhaps informal) tea ceremony at home with this all-natural matcha powder. It's an excellent source of antioxidants and amino acids. Matcha is a powerhouse of health benefits that boosts your well-being. Learn more about matcha in our feature article here.

Numi Organic Tea, Tea By Mood Gift Set – Bless your loved one with a tea gift set that uplifts their mood every single time. If they need healing, inspiration, motivation and focus, this tea gift set is their go-to mood booster for any purpose. Numi organic tea gift set has a whole lot of heart as it is made with fair trade practices and environmental-social sustainability.

Tea Forte SINGLE STEEPS Loose Tea Sampler – Give your loved one an assorted variety of teas with this gift set. The box contains a variety of high-quality teas from around the world. We recommend using the Kitchables Ceylon Glass Teapot to brew these teas.

TEA ESSENTIALS
Ceylon Glass Teapot – More and more people are loving this modern twist on a teapot that is your best friend in making fresh tea every single day. It has a fine mesh stainless steel diffuser for an even drink and glass material that withstands high heat temperatures. It's the perfect tea essential that goes great with any kitchen.

Tea Cups (Set of 4) – Be the zen master as you serve these tea cups for your family and friends. Forget outdated porcelain saucers with our simple, elegant design made of borosilicate glass that's light for easy maintenance and handling. Use your teacups how you want to – our glasses are mouth-blown, dishwasher and microwave safe and great with your favorite tea.

Hexagon Cork Coaster (Set of 12) – These coasters are the perfect addition to your tea rituals or your tea station at home. No more water rings, damaged wood or annoying drip and spill marks on your kitchen, office or dining table tops. Protect wood, glass and even marble furniture surfaces from liquids while adding a modern rustic touch to your home.

FOR COFFEE LOVERS
COFFEE SUBSCRIPTIONS
Driven Coffee – What we love about Driven Coffee is that their team of expert roasters are passionate about the art and science of making the perfect blend of coffee. They are currently offering free shipping on all orders, so it's something you can't miss! Check out our full review of Driven Coffee here.
https://wordpress-2.test/kitchables-tries-driven-coffee-roasters/?utm_source=website&utm_campaign=blogpromotions&utm_medium=blog
Atlas Coffee Club – Atlas Coffee Club offers coffee sourced from all around the world. They are also passionate about teaching people about coffee with their clever brewing guides. Get curated coffee from around the world delivered to you or your loved one through this coffee subscription service.
Kitchabox Coffee and Tea Subscription – There's an exciting surprise coming up as we are launching our coffee and tea subscription service. The Kitchabox is a personalized coffee and tea monthly subscription that takes into mind the personal preferences of the subscriber. Spoil your loved one with awesome coffee or tea packages every month, and help them get to know more about coffees and teas from around the world. Sign up now for you or your loved one for one coffee-and-tea fantastic year.
More coffee subscriptions – If you would like to know more coffee subscription options, check out our post on the top coffee subscription services in North America.
https://wordpress-2.test/top-14-coffee-subscriptions-delivering-world-coffee-beans-doorstep/?utm_source=website&utm_campaign=blogpromotions&utm_medium=blog
COFFEE ESSENTIALS
Love espressos like we do, but always burn your fingers on the glass? Our Espresso glasses fit under most machines and hold up to a double shot of espresso (2.7 or 80ml) and have a unique double-walled design. This is the perfect gift for your espresso-loving friends.

Pour Over Coffee Maker with Handle
If you're looking for the perfect pour over coffee maker, you'll find it at Kitchables. Personalize your coffee to exactly how you want it and control every aspect of the brewing process. Give the gift of love to a family member or friend and bless their mornings with awesome dripped coffee

These permanent filters are the perfect upgrade for any pour over coffee maker. Made with 18/8 stainless steel with dual filter micro-mesh technology ensuring absolutely no clogging. Your loved one will thank you with this fuss-free, no paper filter way of brewing coffee.

Coffee Canister (16 oz and 17 oz)
Help your loved one  have the freshest coffee beans in every single brew. It has a built-in Co2 AirFresh valve, which allows Co2 to escape one-way and with an airtight seal keeping oxygen out. It comes in 7 beautiful colors to choose from.

These Kitchables signature coasters are lovely and functional, perfect for any kitchen or coffee station at home. It's the perfect fit under or over your cup or mug. Keep your furnishings water stain free, or use as a cover for fun outdoor summer drinks! Each coaster measure 3.34 inch and are compatible with all Kitchables double walled glasses